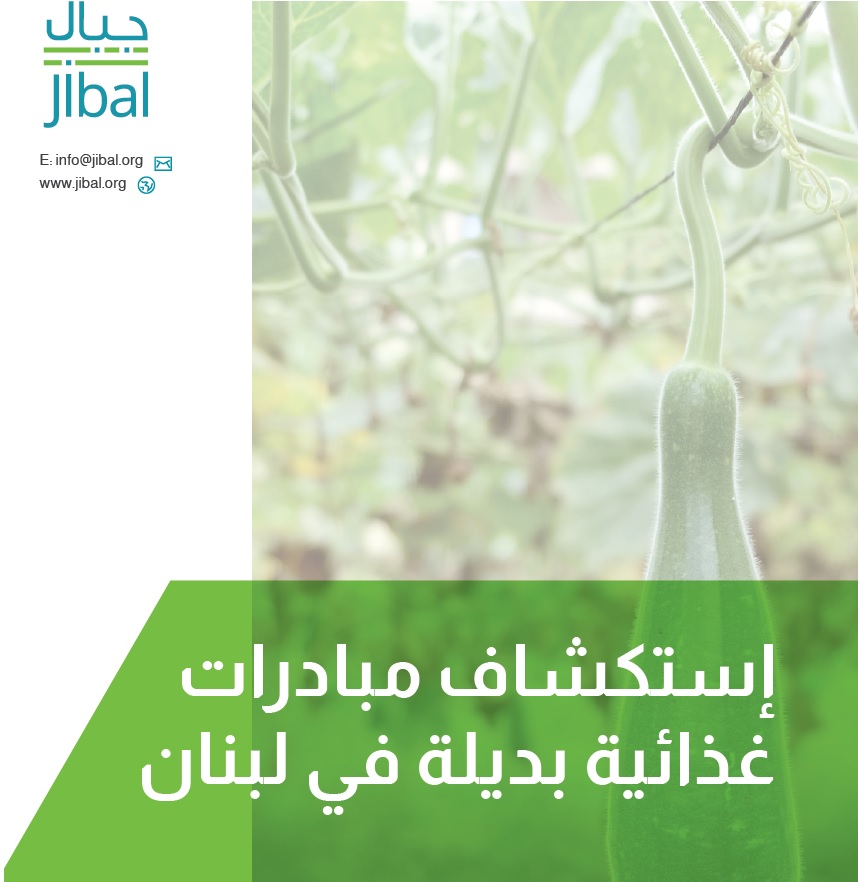 في حين لبنان هو في معظم الأحيان غير عادل وغير شفاف للمزارعين ، فقد تم تطوير العديد من البدائل خلال العقد الماضي. من أسواق المزارعين إلى تعاونيات البقالة ، يستكشف هذا التقرير هذه الخيارات المختلفة ، بهدف نشر هذه  أن نظام سوق الجملة للمزارعين فيالنماذج ومعرفة المزيد من نجاحاتها وتحدياتها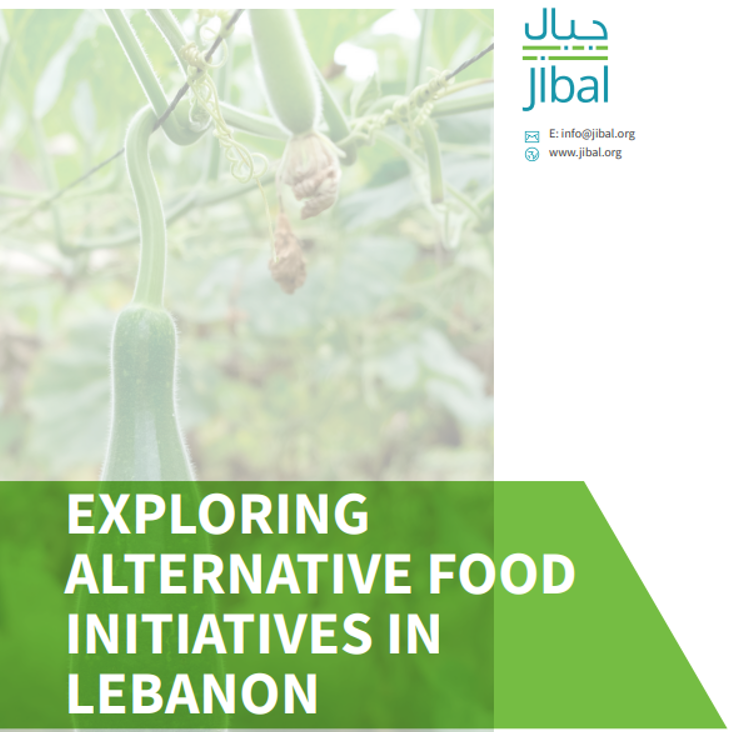 Exploring Alternative Food Initiatives in Lebanon
While the system of the wholesale market in Lebanon for farmers is most of the times unfair and nontransparent to farmers, many alternatives have been developing during the last decade. From farmer's markets, to grocery cooperatives, this report explores these different options, with the aim of spreading these models and learning more from their success and challenges.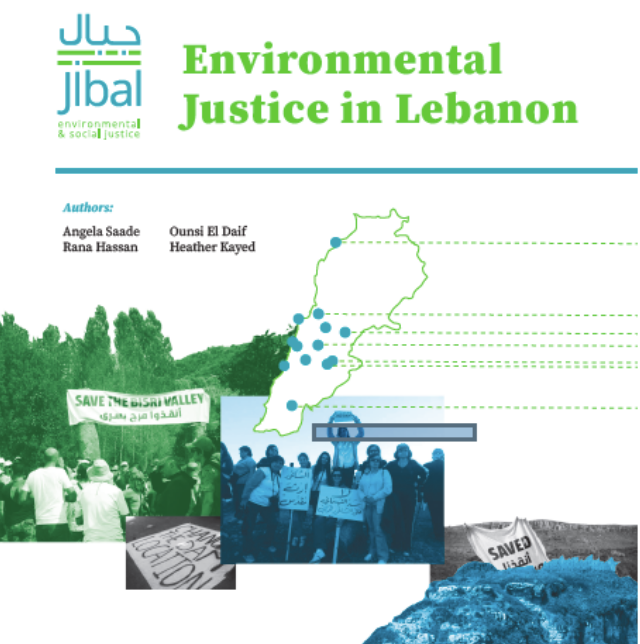 Report: Environmental Justice in Lebanon
The report explores environmental movements and mobilizations that have taken place in Lebanon over the last two decades. The multiplicity of cases explored often reveal connections between claims for preserving the environment and claims for social justice. Many people's livelihoods are directly linked to their environment– for example, this is the case of the  fishermen and farmers interviewed for this report. Social injustice relates not only to the redistribution of wealth, but also to recognizing the voices of the less powerful and allowing them to take part in the decision-making process.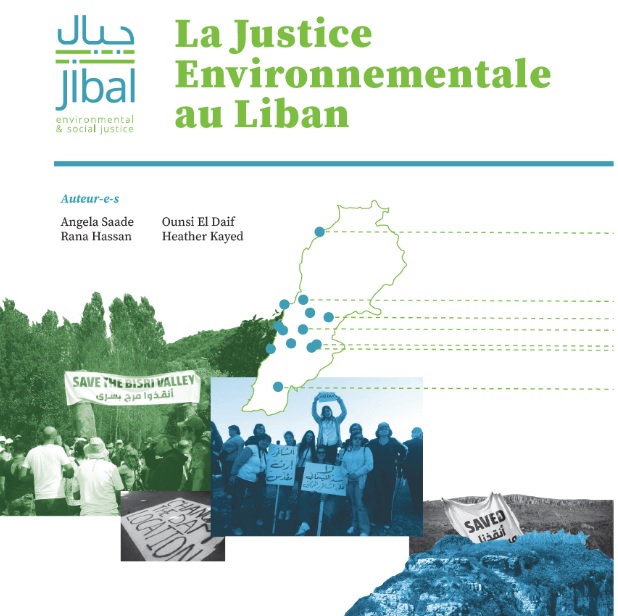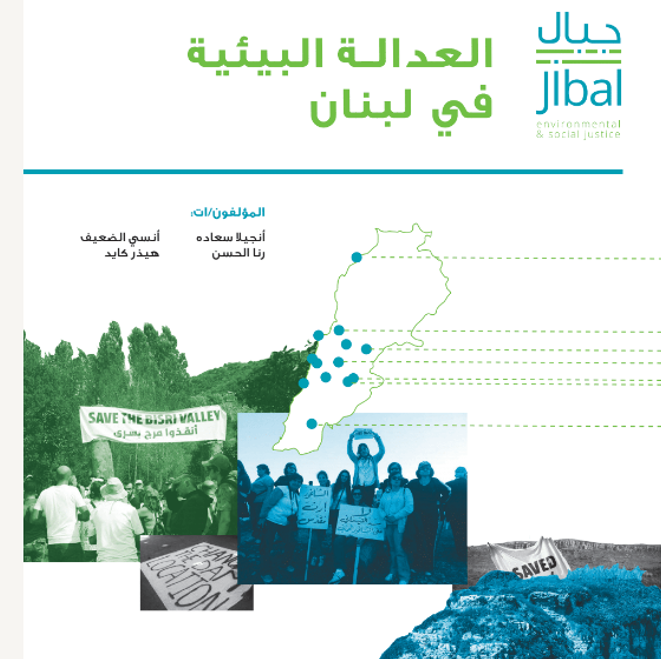 يستطلع هذا التقرير الحركات والتحركات الشعبية البيئية التي حدثت في لبنان على مدى العقدَين الماضيَين. وتكشف القضايا المتعدّدة التي جرى استكشافها عن وجود روابط بين مطالبات الحفاظ على البيئة والمطالبات بالعدالة الاجتماعية. فترتبط سبل عيش الكثير من الأشخاص ارتباطًا مباشرًا ببيئتهم. فعلى سبيل المثال، هذه هي حالة الصيّادين والمزارعين الذين جرت مقابلتهم في هذا التقرير. ولا يتعلّق الظلم الاجتماعي بإعادة توزيع الثروة فحسب، بل أيضًا بالاعتراف بأصوات الضعفاء والسماح لهم بالمشاركة في عملية صنع القرار..
Rapport: La Justice Environnementale au Liban
Le présent rapport explore les mouvements environnementaux et mobilisations ayant eu lieu au Liban au cours des deux dernières décennies. La multitude des cas étudiés révèle souvent des connexions entre les demandes de préservation de l'environnement et celles de justice sociale. Les moyens de subsistance de nombreuses personnes sont directement liés à leur environnement — c'est par exemple le cas des pêcheurs et agriculteurs interviewés pour ce rapport. L'injustice sociale ne concerne pas uniquement la redistribution des richesses, mais également la reconnaissance des voix des moins puissants et le fait de leur accorder la possibilité d'intervenir dans le processus de prise de décisions.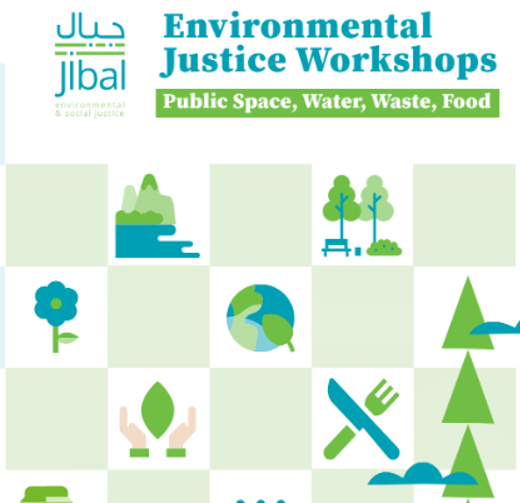 Environmental Justice Workshops
Four Workshops on Environmental Justice: Public Spaces, Water, Waste, and Food, using activities that aim not only to transmit information and engage with participants on the cognitive level, but also encourage a change in attitudes and behavior.
يستطلع هذا التقرير الحركات والتحركات الشعبية البيئية التي حدثت في لبنان على مدى العقدَين الماضيَين. وتكشف القضايا المتعدّدة التي جرى استكشافها عن وجود روابط بين مطالبات الحفاظ على البيئة والمطالبات بالعدالة الاجتماعية. فترتبط سبل عيش الكثير من الأشخاص ارتباطًا مباشرًا ببيئتهم. فعلى سبيل المثال، هذه هي حالة الصيّادين والمزارعين الذين جرت مقابلتهم في هذا التقرير. ولا يتعلّق الظلم الاجتماعي بإعادة توزيع الثروة فحسب، بل أيضًا بالاعتراف بأصوات الضعفاء والسماح لهم بالمشاركة في عملية صنع القرار..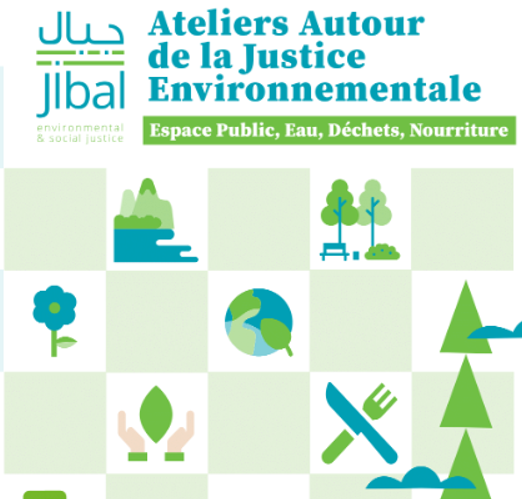 Ateliers autour la justice environnementale
Quatre ateliers autour de la justice environnementale : espaces publics, eau, déchets et alimentation, utilisant des activités qui visent non seulement à transmettre des informations et à engager les participants sur le plan cognitif, mais aussi à encourager un changement d'attitudes et de comportements.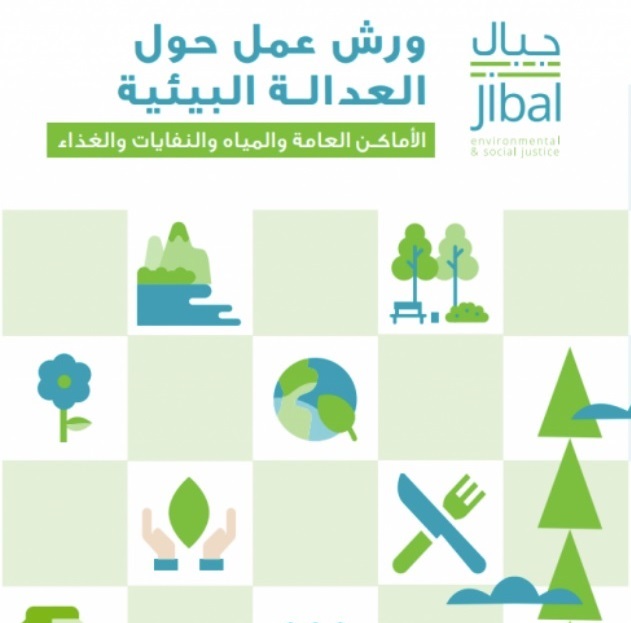 New Routes to Narrating Migration
The publication builds on interviews made with journalists, researchers, civil society activists and other storytellers working in Lebanon and elsewhere, all of whom at some point participated in a Switch Perspective workshop. It profits from knowledge created in our trainings and workshops on the topic of migration, including takeaways from numerous discussions, reflections and shared experiences. It follows the storytelling process from beginning to end, starting from questions about the journalists or storytellers themselves  and ending with the publication of the finalized story