Enhancing Kids and Youth Engagement in Extra-curricular Activities
Enhancing Kids and Youth Engagement in Extra-curricular Activities
In extra-curricular activities, the students are working in a different framework. It is an opportunity to rethink the educational approaches we have in order to build more autonomy, focus on pleasure and interaction while learning.
This training will comprise of 3 sessions, 2 hours each. It aims to guide facilitators through the process of planning and conducting extra-curricular activities for students. It offers a guide for the following inquiries:
Session 1:
How to provide students with an intellectually stimulating and safe environment with the purpose of increasing their enthusiasm for learning and exploration.
How to use the 7Ps as a guide for planning extracurricular activities.
How to create an emotionally safe environment for the students in order to provide room for free expression and steering away from emotional obstacles that hinder the learning process.
Session 2:
How to employ the 5E model of project based learning which focuses on students guiding the active learning process.
How to optimise group work to ensure the involvement of all the participants in the activity.
Session 3:
This last session will focus on anti-bias education approach. The objective is to understand the notions of stereotypes and discrimination, and reflect on how to deal with specific situations an instructor could face with the kids. The session will build on specific examples analysis as well as sharing tips and guidelines in order to ensure an inclusive learning environment.
Instructors
Corinne Jabbour: majored in Biology in 2004. Her work experience has been mostly in the fields of training and teaching, in both Lebanon and Qatar. She participated in Ocean for Life 2013, an ocean science and cultural exchange program in the United States, with NOAA of the US government accompanying Middle Eastern and American students on an Environmental field study. She then decided to dedicate her time to reinforcing the bond between human beings and their environment, and collaborates therefore on a regular basis with Jibal and Eedama, on both children's and adults' innovative content development, as well as delivering sessions.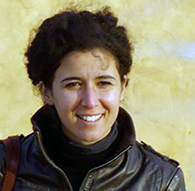 Angela Saade: is a co-founder of Jibal, and also of the French NGO Tabadol, both working on how to build an intercultural and diverse societies with equity and social justice at the centre. She has developed several projects, including trainings for youth, teachers and journalists on topics related to stereotypes, power dynamics and migration. Throughout the 10 years of work on these topics, she has developed a hands-on experience that enabled her to build strong knowledge and approaches for training and reflecting. Angela also worked as a technical advisor for the youth program of the Lebanese NGO Mouvement Social. She holds a master degree in applied anthropology and in Engineering. She has experienced exile on a personal level, when she left with her family during the Lebanese war, and when she migrated to France for her studies. This has put her in a first hand position to analyse subject of migration and power dynamics in relation to it.
Practical Information and Registration
Course pre-requisites: This course is open to people who are working – or willing to – in education with kids and youth.
Dates of sessions: Each Tuedsay starting 30 April to 14 May (3 sessions) at Lebanon Support, Furn El Chebbak, from 6 to 8 pm
Participation Fee:
Standard Fee: 65 $
Reduced* Fee: 45 $
Solidarity** Fee: 80 $
* The reduced fee is offered to Lebanese, Syrian and Palestinians, with salaries under 1,000$/month but still having to pay rent monthly. If you don't fall under this category and still would like to pay the reduced fee, please contact us. This rate is applicable for a limited number of participants.
**The solidarity fee is optional for anyone who has the economic means and ability to pay a higher rate, making it possible to offer this course for a reduced rate to participants who have limited economic means.
Deadline for registration: April 22
Contact: here